"If your job or studies involve reading through longer works, … you'll forget how you ever read without it."
"…a deep and complete productivity tool for students, academics, and businesses... it proves hugely flexible in helping to collect, retain, and even create new information."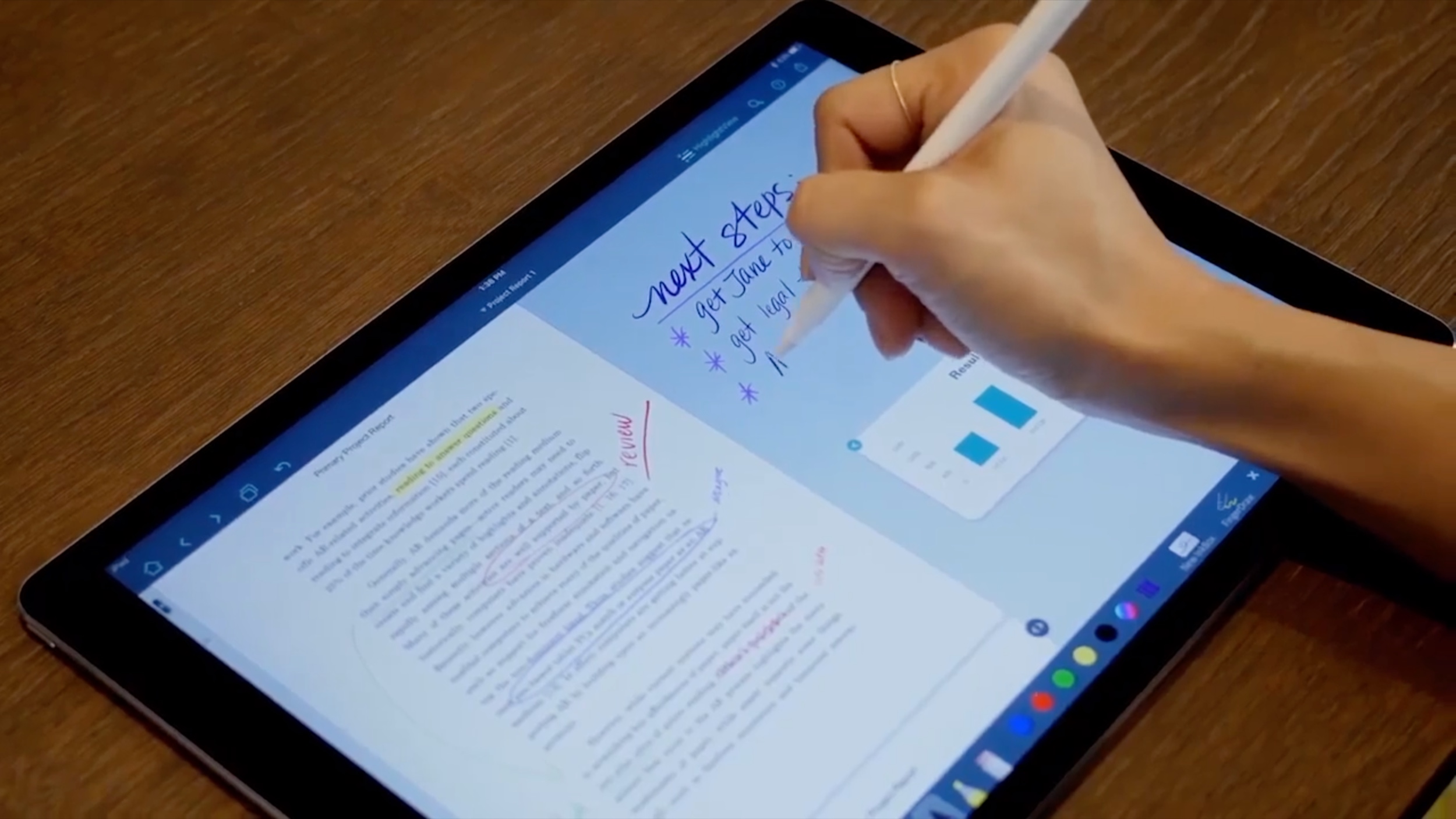 IMAGINE READING AND NOTE TAKING WITHOUT PAPER
LiquidText evolved from: four years of research, two peer reviewed papers, and a PhD from Georgia Tech, by its founder Craig Tashman. The research focused on "active reading" where users highlight, annotate, search and take notes when working on a project. Key was understanding the limitations imposed by physical books and paper; and the opportunities created by powerful, mobile and desktop devices.
LiquidText's efficient, integrated workflow and elegant note taking tools improve productivity by reducing work time and increasing the clarity of the work product.
Traditional workflows involve using multiple fragmented and often generic tools.
One tool. Streamlined process. LiquidText.
"This app doesn't follow the usual PDF workflow playbook but instead is engineered around the idea of reviewing long PDF documents better."
"…wholly unlike any other PDF app on the market.... there's no better app than LiquidText out there — and possibly no better workflow."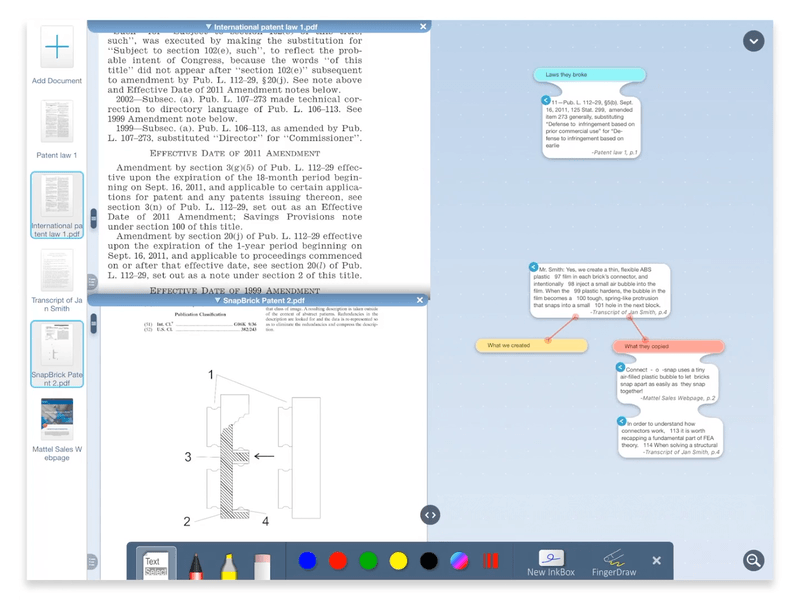 Every project in LiquidText creates a document pane and infinite workspace. The document pane imports and contains all relevant documents, including live user annotations, highlites and connections. Notes, ideas, excerpts, images and connections are written, typed and/or placed on the workspace.
LiquidText makes gathering notes and excerpts frictionless; users do it naturally, pulling out references as they read and dropping them on the workspace. LiquidText allows the user to organize the workspace as they prefer making notes and connecting them to others in the form of a list of notes and/or as mind maps.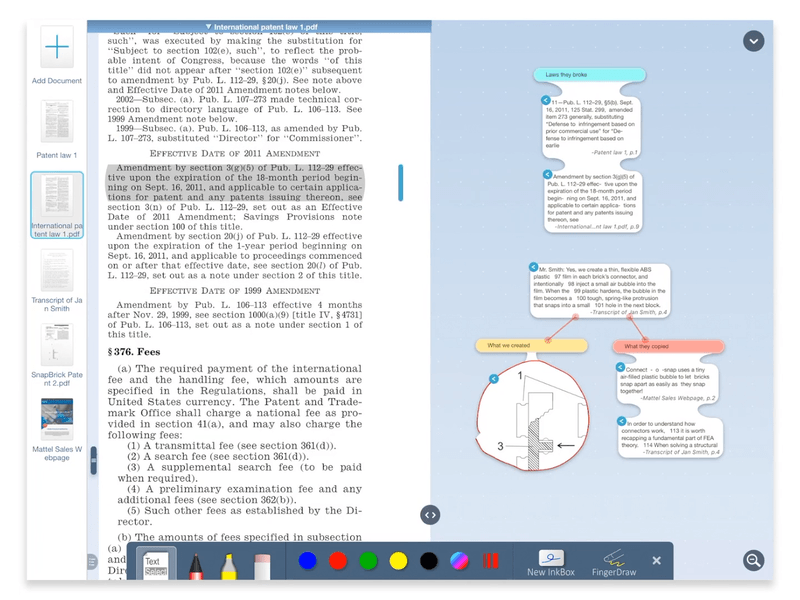 VISUALLY CONNECT CONTENT AND IDEAS
LiquidText uses ink in a unique way. Users can draw lines between document contents, notes, or anything in the app; between, within and among multiple documents and notes. From these connections you get visual hyperlinks which call out the connections at a touch. LiquidText helps you see these relationships along with relevant source context.
With LiquidText, supporting sources and context are never more than a single click away.
Using this tool, researcher's ideas, observations and insights are visually linked with source materials and other related notes. Collaborators and reviewers see not only results, but the network of interrelated sources, observations and notes which support the author's conclusions with unprecedented transparency and clarity.
Most note taking applications attempt to emulate paper. Doing so inherits paper's familiarity but also its limitations. LiquidText supports the following unique features and tools not available in any traditional note taking or document analysis product.
"LiquidText is the go-to iPad app for reading and taking notes on documents, whether they're Word docs, PDF's or PowerPoint"
"Many PDF readers either go for style (UX) or substance (feature set), but LiquidText has both in spades."
PDF AND UNIVERSAL DOCUMENT READER
LiquidText supports PDF, Office 365 Word, Web Pages and PowerPoint, among other popular input formats; LiquidText also supports content management systems like Dropbox, iCloud and Box.. LiquidText exports projects in most popular application formats.
USED IN ALL KNOWLEDGE BASED PROFESSIONS
Whether legal discovery and analysis, patent research, scientific research, editorial research, academic research, student papers, business analysis, or consulting, LiquidText makes its users more productive and informed.
Feature Summary
1. Unified Workspace: Source documents and notes in one workspace
2. Write anywhere on documents, notes and workspace
3. Excerpt anything from source documents into notes
4. Connect note ideas to other note ideas
5. Connect notes to documents
6. Connect excerpts to other excerpts
7. Connect document contents to other document contents
8. View maps of connections
9. "Pinch" search with variable context
10. "Pinch" highlights with variable context
11. View distant parts of documents together
12. Link distant parts of documents for simultaneous viewing
13. Export of notes in standard formats
14. Real time collaboration with live shared workspace and documents (coming soon)